The Joylong E6
The Joylong E6 is an electric minibus that can carry up to 17 passengers. It has a city range of around 270kms and highway range of around 210kms with full loads.
We had seen the prototype of this vehicle over a year ago and now Perth based Global Automotive Distributors has waded through the red tape and bureaucracy to bring the E6 to Australia in November. The company is the importer and distributor for Australia and New Zealand.
During our test drive up a local long incline the vehicle behaved beautifully with  lots of power. As with most EVs the instant pickup from  zero  is  fast.
The minibus can be configured in different ways from 12 seats and up to a maximum seating capacity of 17. The  vehicle will sell for around $88k including stamp duty and onroad costs. That's just around $10k more than similarly appointed diesel vehicles. Payback in cheaper running and servicing costs is a mere 18 months for a typical workhorse of this nature.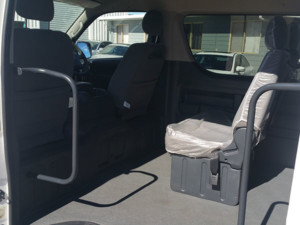 An easy decision for those in this market segment wanting to reduce operating overheads.
The manufacturer Joylong Automobile was setup  in 2007 and is located in Jiangsu Province.  The production factory covers an area of 933,333 square meters. It produces city cars, MPVs, passenger and logistics vans, minibuses, and tourist buses, with pure electric versions in most segments. Australia is set to become one of the 59 countries and regions that Joylong export to.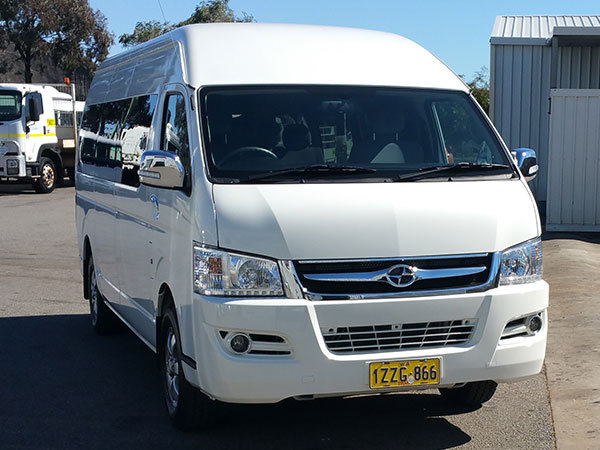 The build looked solid to us with a very roomy feel inside due to the high ceiling. Seating was comfortable with plenty of leg room. Air conditioning/heating both front and rear of the vehicle. Our overall impression was a  solid, well built, comfortable, modern workhorse. The E6 is powered by a 60kW water cooled electric motor coupled to a 73.87kW battery that provides plenty of range. The economics of this vehicle will work for a lot of the market segment. With payback in less than 2 years it really is a straightforward business decision.
So is this the beginning of a trickle of vehicles from China making their way down-under before the onslaught of high quality low cost Chinese EVs in 2 to 5 years.
Our contact at Global Automotive Distributors, Frank Johnson (08) 9351 9239, has confirmed an import date of the first vehicles in November this year. Already a  number  of companies have placed orders. The E6 will be available nationally with eastern states arrangements in place. We look forward to reporting back on the first E6 models as they arrive.