We've made a point many times about the toxicity of the current global fleet.  Outdoor air pollution, much of which is caused by vehicle exhaust has led to 3.2 million premature deaths worldwide in 2010, 1.2 million of which were in China.  The densely populated cities of India are not faring a great deal better (620,000 deaths in 2010) with New Delhi now deemed the world's most (air) polluted city.  The OECD has estimated that up to 3.6 million people will die annually from outdoor air pollution by 2050.  An official Chinese news report last week reported that environmental damage had cost the economy $230 billion in 2010 (3.5 percent of GDP).
Although the costs of air pollution are not so staggering in other countries they are still obscenely high with disgusting levels of air pollution recorded in Paris and London this year.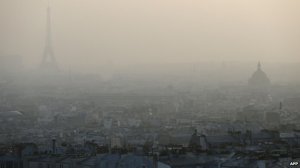 It's been reported that the Mayor of Paris, Anne Hidalgo, has called for diesel vehicles to be banned from the capital by 2020 with only ultra low-emission vehicles allowed on major thoroughfares.  Looking at the image of Paris in the accompanying picture you can understand the alarm that air pollution is creating in the city.  Romantic it is not!  Diesel engines have better fuel economy than petrol but are more polluting.  Diesel particulate matter (PM 2.5) is also very troubling as these tiny particles lodge deep in the lungs and are carcinogenic.
The story is much the same in London.  Despite protestations from the Mayor Boris Johnson, the quality of London's air is pretty pathetic with very high levels of nitrogen dioxide, a pollutant that is particularly harmful to children, the elderly and those with existing respiratory conditions.  Diesel is the culprit again with diesel vehicles a major source of the pollutant.  Plans have been unveiled to double the congestion charge for diesel vehicles – perhaps the Mayor should take a leaf out his Parisian counterpart and ban them altogether.
Closer to home Australian based studies have shown that air pollution costs the nation around $5.8 billion annually with more air induced premature deaths than from motor vehicle accidents.  The air quality in our cities is declining with no demonstrable public policy in place to mitigate the situation.  Federal and state governments must shoulder the blame for the worsening quality of our air.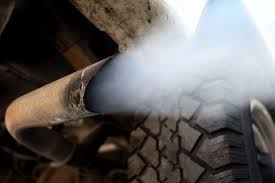 Australia still has no incentives in place to encourage the adoption of zero emission vehicles – the only developed nation on the planet that doesn't.  A small increment on the fuel levy (with a more punitive one for diesel vehicles) should be used to fund an incentive scheme – we are already paying through the nose in health costs to subsidize liquid fuelled vehicles.  To exacerbate this situation the number of diesel vehicles in Australia has increased over the past five years (2009-2014) by 103.6% for passenger vehicles and 65.4% for light commercial vehicles – the very opposite of what we need for better health outcomes.