It's been no secret the 2018 Nissan LEAF was destined for Australia and now it's officially here. Last week MEC and many in the motoring and tech industries were invited to the unveiling of the vehicle in Sydney. As complete disclosure Nissan paid our return airfares and overnight accommodation. The event was held at the Carriageworks in Eveleigh.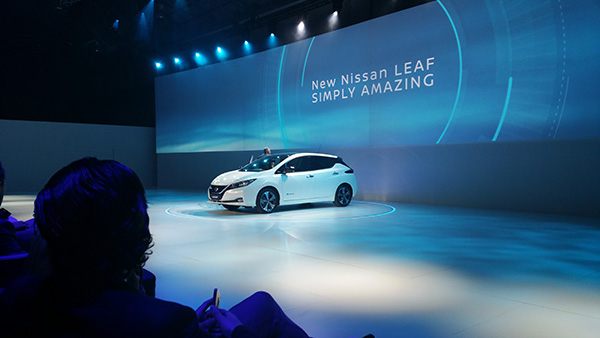 Much is already known about the LEAF as it's arrival down under was somewhat later than other parts of the world. We have featured the LEAF unveiling on our home page since 5th September 2017 so it's taken a year for it to reach our shores but it is better late than never. MEC has been a keen enthusiast of the LEAF since having an extended test of one back in 2014. The first iteration in our opinion was simply brilliant and it went on to be the most successful electric car built to date.
There have been three iconic figures associated with the disruption of the auto industry. Elon Musk is the most well known in the west but before him a man called Wan Gang in China was the first to kickstart the EV industry having convinced the powers in China to leapfrog ICE technology, which would have been an insurmountable task, and go straight to EVs. Wan Gang's story is now only just being told. The third visionary in this field is without doubt Carlos Ghosn, the chairman and CEO of Nissan-Renault-Mitsubishi Alliance, who realised early on that electric power trains were the way of the future. We applaud Carlos for his belief and commitment and being such an effective promoter of EV technology by introducing the hugely successful early model.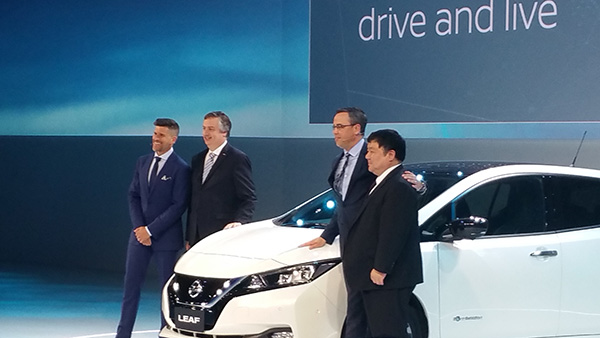 Iteration two of the LEAF is a wonder of technology. We have a full breakdown of it on our website (
click here
) and this blog is not some idle promotion or payback for our trip over east. We believe in the LEAF as the first affordable people's car that has helped pave the way for the current disruption that is now happening globally with virtually every car manufacturer. Our experience of driving iteration one back in 2014 convinced us of it's value and importance.  This new vehicle goes much further technically and literally and will again play an important role is furthering the uptake of electric vehicles globally.
It's reassuring that despite the pathetic lack of vision of our Federal politicians the EV revolution is finally coming to our shores with 2018 being a watershed moment for Australia. A swag of new models have either arrived or will do so over the coming months. The new LEAF together with the Renault Zoe & Kangoo, the Jaguar I-Pace, the Hyundai Ioniq & Kona and the Kia Niro have or will shortly help relieve some of the pent-up demand that has been reflected in surveys of the Australian motoring public. Well done Nissan for again making the commitment to Australia.