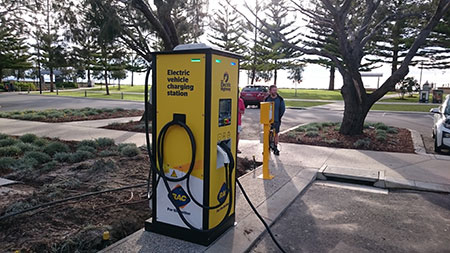 Today in Western Australia the first Australian fast charge electric highway has been officially opened.
The motoring body, the RAC, had committed to the construction of the electric highway some months back – an idea first floated by the local Australian Electric Vehicle Association (of which My Electric Car is a member).
The RAC has a long history of community involvement and this can be seen as future thinking to help the community adapt to the inevitability of the electric car.
Working with local councils who provided the land to place the charge stations, the RAC has funded a highway that will enable electric cars to travel from Perth to the south west regions of Western Australia with a series of fast charge stations.
The RAC Electric Highway™ was opened today in Margaret River.  Stations are now operating with more coming online over the next few months.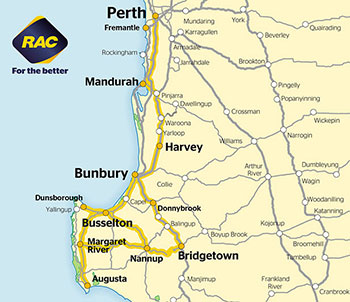 Although the numbers of EVs in WA is relatively small, this will give EV owners the ability to drive as far as Augusta and be able to recharge along the way.  The stations will provide about an 80% charge over a 20 minute period.  Enough time for a coffee and rest break along the journey.
Stations are located in Fremantle, Mandurah, Harvey, Bunbury, Busselton, Dunsborough, Margaret River, Augusta, Nannup, Bridgetown and Donnybrook.  There will be no charge for using the stations till December when local councils will review whether to implement fees.
The fast charge stations are manufactured by Spanish based CirControl.  There are over 1,000 similar charge stations throughout Europe.  They were supplied by local company E-Station who will also provide through their ChargeStar web service access swipe cards and web management services for EV owners wishing to use the network.